Book Bishes on the Beach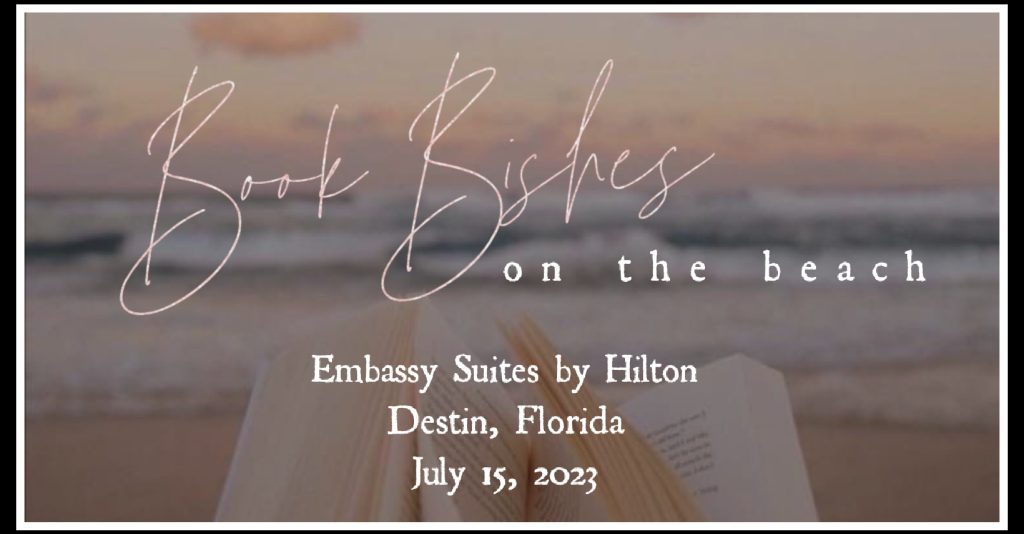 We are so excited to announce that we will be attending the Books Bishes on the Beach book signing in beautiful Destin, Florida on July 15, 2023!!!
The event is being held at the Embassy Suites by Hilton and both of us, yep both Claire and Raye, will be there in person, ready to meet you all and sign our books. We are so freaking excited because it's been years since we saw each other in real life and because our 2020 book signing got canned thanks to this damn pandemic.
But we are back!!
We will be posting updates over the next few months, including all the important details like what we'll be wearing, what snacks we'll have on our table (yes, there will be Tim Tams) and how to decipher our Chicago and Aussie accents. But in the meantime, you can join the Facebook group and purchase your tickets using the buttons below!
We can't wait to see you all!!!