For fans of all seasons, Claire Raye brings you a brand new series set around your favorite holidays featuring laughs, love and of course a little bit of steam. Each book can be read as a standalone and happily ever afters are guaranteed!
One Forked Up Thanksgiving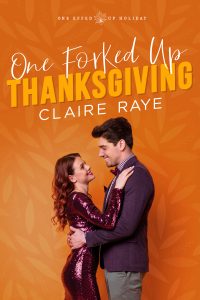 Chloe Adams is sick of men and sick of dating, having been through one bad relationship too many. All she wants is to go home for Thanksgiving, forget about her last failed relationship and enjoy the holiday with her family.
Seth Mitchell has crushed on his best friend Chloe for as long as he can remember. Not wanting to risk their friendship, he keeps his feelings to himself, even as he watches Chloe go from one wrong guy to the next.
But when Mrs. Adams starts in early with her questions about when Chloe's going to find herself a nice man and settle down like her brothers, a relaxing Thanksgiving holiday seems like a long shot.
In an bid to put an end to her mother's incessant questioning, Chloe decides to ask Seth to come home for the holidays with her…and pretend to be her boyfriend.
Will Seth be able to keep his feelings to himself and fake this Adams' family holiday or will it be one forked up mess?
One Elfed Up Christmas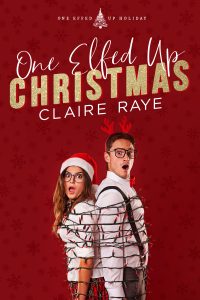 A year ago, Reagan Robertson landed one of the most coveted internships at her university, hopefully securing her future with the advertising company of her dreams. But after a messy encounter at the company's Christmas party with her arch nemesis, she has no idea what the future holds.
It's been a year since Wes Bennett scored an internship at one of the biggest advertising companies, making his future within reach. But after a run-in with his biggest enemy at the company's Christmas party, it feels like his future has been icing over ever since.
But it's that time of year again, and no one wants a repeat performance of last year's debacle. So instead of attending the company's Christmas party, Wes and Reagan have been shipped off to a team building retreat.
Trapped together for Christmas feels like their worst nightmare. But there's a fine line between love and hate and they're teetering on the edge of both.
Will their chemistry push them over or will it be one elfed up mess?
One Freaked Up Halloween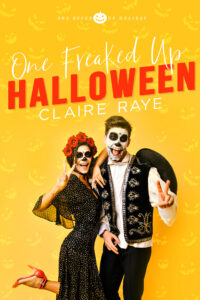 Heidi Sloan has always loved Halloween, just about as much she's loved her brother's best friend. But acting on those feelings has never happened.
Andrew Warner has always known that his best friend's sister has a crush on him. He'll admit she's caught his eye, but there's no way he'll act on it.
When Heidi is selected to compete in a Halloween weekend scavenger hunt to win $10,000, she knows she needs to choose her partner wisely. Selecting her brother is a no-brainer, but when he can't attend he suggests sending Andrew in his place.
Spending the weekend together in a spooky old hotel feels scarier than the ghosts they say lurk between the walls.
Will they risk their lives and fall in love or will it be one freaked up mess?
Release date coming soon…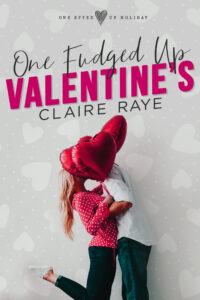 Maeve Quinlan's love life is pretty much nonexistent and working at her dorm's front desk the week of Valentine's day has really driven that point home. Flowers and gifts are being delivered in droves. If she has to see one more stuffed teddy bear, she just might murder it.
Evan Sawyer has had a crush on the cute girl who works at the front desk of one of the dorms ever since he took the job working as a courier for his university's mailroom. But working up the courage to ask her out, let alone talk to her, has proved more difficult than he thought.
But the week of Valentine's Day is the perfect time to make a move and Evan doesn't waste any time. Slipping Maeve a secret letter admitting his feelings, he waits for her response.
When things fail to materialize, Evan ups things a few notches, making the second letter a little more dirty in the hopes of grabbing her attention.
Will Maeve realize the boy who delivers the packages is her secret admirer or will it all be one fudged up mess? 
Release date coming soon…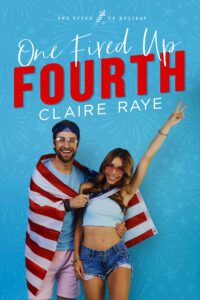 Aida McNaughton's life has been nothing but exams and studying for the last year. A quiet summer on the shores of a quaint little beachside village is exactly what she needs.
Ben Kincaid is not ready to grow up despite graduating from college in May. So instead of spending his summer job hunting, he's shacking up at his parents' beach house, ready to live it up.
But neither of their plans play out like they expect with Aida calling the police on Ben when one of his parties gets out of hand.
In an effort to win the war, Ben plans an epic Fourth of July party, never expecting Aida to show up. And now she's all he can think about.
Will Ben be able to win over the beauty next door or will it be one fired up mess?
Release date coming soon…