For fans of all seasons, Claire Raye brings you a brand new series set around your favorite holidays featuring laughs, love and of course a little bit of steam. Each book can be read as a standalone and happily ever afters are guaranteed!
One Forked Up Thanksgiving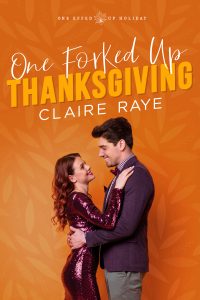 Chloe Adams is sick of men and sick of dating, having been through one bad relationship too many. All she wants is to go home for Thanksgiving, forget about her last failed relationship and enjoy the holiday with her family.
Seth Mitchell has crushed on his best friend Chloe for as long as he can remember. Not wanting to risk their friendship, he keeps his feelings to himself, even as he watches Chloe go from one wrong guy to the next.
But when Mrs. Adams starts in early with her questions about when Chloe's going to find herself a nice man and settle down like her brothers, a relaxing Thanksgiving holiday seems like a long shot.
In an bid to put an end to her mother's incessant questioning, Chloe decides to ask Seth to come home for the holidays with her…and pretend to be her boyfriend.
Will Seth be able to keep his feelings to himself and fake this Adams' family holiday or will it be one forked up mess?
One Elfed Up Christmas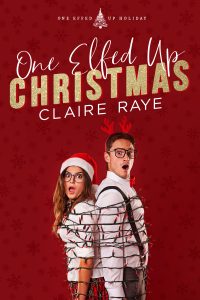 A year ago, Reagan Robertson landed one of the most coveted internships at her university, hopefully securing her future with the advertising company of her dreams. But after a messy encounter at the company's Christmas party with her arch nemesis, she has no idea what the future holds.
It's been a year since Wes Bennett scored an internship at one of the biggest advertising companies, making his future within reach. But after a run-in with his biggest enemy at the company's Christmas party, it feels like his future has been icing over ever since.
But it's that time of year again, and no one wants a repeat performance of last year's debacle. So instead of attending the company's Christmas party, Wes and Reagan have been shipped off to a team building retreat.
Trapped together for Christmas feels like their worst nightmare. But there's a fine line between love and hate and they're teetering on the edge of both.
Will their chemistry push them over or will it be one elfed up mess?