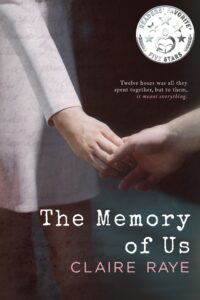 Voted a Readers' Favorite Five Star Read!
Twelve hours was all they spent together, but to them, it meant everything.
Nora and Elliot's meeting was predetermined. They both believed that wholeheartedly. It was fate. No last names, no identifying information, only an all-consuming need to be near each other and the belief in falling hopelessly in love with a stranger. But circumstances beyond their control separated them, and twelve years later they're still searching.
Apart, they're broken and they won't give up until they find each other.
But what if they never do?
The Memory of Us is a complete standalone angsty soulmate romance with all the feels. You can expect heartbreak, miscommunication, searching, crying, loving and a sigh-worthy ending. No cheating and no cliffhanger!