"Hollywood can be so…dirty"
Beautiful Secret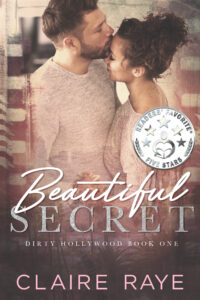 Voted a Readers' Favorite Five Star Read!
Hollywood is dirty and no one knows that better than Julia Harris. Sitting atop the ever-changing throne, she's currently Tinseltown's golden girl. And she's just signed on to play the biggest role of her life.
Meeting celebrities is par for the course in Aiden Morrissey's job. As a production assistant he's met his fair share, but it's this latest encounter that steals his heart. And he's not ready for what's to come.
But fame has a price tag and anonymity no longer exists. Ousted by her co-star, Julia and Aiden's relationship is thrust into the spotlight long before they're ready, and what was once a secret is now Hollywood's biggest tabloid story.
Beautiful Trouble
No one knows how dirty Hollywood can be better than Ava Bristol. Personal assistant to the film industry's elite, she's seen her fair share of celebrities crash and burn. And this new job will be her most difficult yet.
Bar owner Lewis Bristol wants what's best for his new wife, Ava, but her latest employer is testing his patience. A bigshot director with a sharp tongue and a mind for manipulation, he doesn't take well to being told what to do.
But Ava's boss isn't the only thing lurking in the shadows. When Lewis' ex suddenly reappears, looking to reclaim what was once hers, their trouble spirals out of control.
Beautiful Lie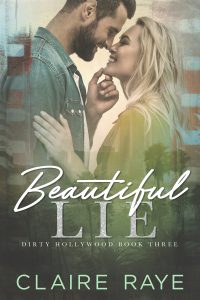 Dirty little secrets are all over Hollywood, but Sadie Washington never thought she'd be one of them. A successful screenwriter, she longs to separate herself from her manipulative movie director husband. And her latest project will test her marriage.
Hollywood stuntman Paul Walker has always been viewed a nobody. Blending into the background, he never expected to be noticed by the screenwriter on his latest set. And admiring from afar only lasts so long.
Gossip runs rampant when Paul is injured on set and Sadie steps in to help. Trying to forget her failing marriage, she gives in to all the lies she's been telling herself, but nothing stays quiet in the City of Angels.