We always have a couple of our books available for you to read for free! So if you have never read our work, this is the perfect opportunity for you to jump in, risk free and without spending a cent. Below are all the books we currently have listed for free. As always, these are available on all platforms, so just click on the button to claim your copy! And once you're done, if you feel like leaving us a review, we would really appreciate it! Thank you and happy reading!
Current freebie!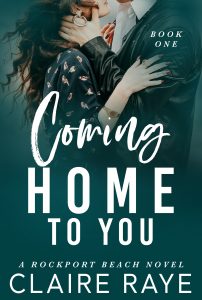 Beck O'Loughlin never got over his first love. Not even when he left her ten years ago to become the now hardened Boston detective.
But life has come full circle because he finds himself back in his hometown, bound and determined to protect her.
Kelsey Walters never imagined she'd get a second chance with the love of her life, but he reappears when she needs him most.
Stalked and tormented by an ex-boyfriend, she just longs to feel safe again and knows Beck is willing to risk his life to give her that.
As their sexual tension builds, they both realize it may not be enough to rekindle what was once lost.
Coming Home to You is book one in our very steamy erotic romantic suspense Rokcport Beach series!
Perma-freebies!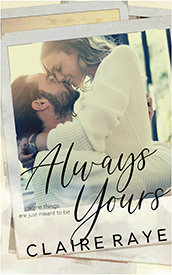 Ellen Somerville and Will McIntyre met by accident and under unusual circumstances. Getting sprayed by a skunk in a parking lot wouldn't normally be the greatest way to start a relationship, but somehow it was the catalyst to what was always meant to be.
While Ellen's sister is at home trying to navigate the perils of first love, Ellen and Will are building an intense bond that will span decades.
But when years later her sister's love life fails to materialize, Ellen knows it's time to step up and take matters into her own hands…
Always Yours is book one in our romantic comedy Love & Wine Series!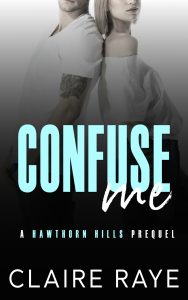 Confuse Me is a prequel to the Hawthorn Hills Duet series.
This short story takes you back to Providence and follows Reid, Sienna and Caleb as they plan their escape!
Confuse Me is a bonus prequel to our new adult Hawthorn Hills Duet Series and takes place before the events of book one, Complicate Me!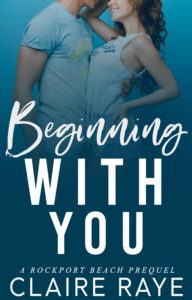 Take a trip down memory lane to see how it all began with Rockport Beach's favorite couple, Beck & Kelsey!
This is a short, sweet and oh-so-steamy story about Beck & Kelsey's first meeting, a very special moment they shared together and where they thought life would take them.
As with the other books in the Rockport Beach series, this one is hot, hot, hot and features graphic sex scenes and language. 18+ all the way!
Beginning With You is a bonus prequel in our Rockport Beach Series and takes place before the events of book one, Coming Home to You!