Current freebie!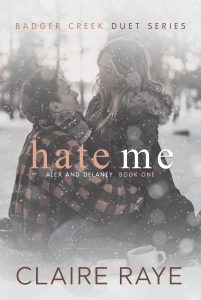 The last place Delaney Hayes thought she would find herself is Badger Creek. It's the place she left with dreams of college scholarships and a future as a professional skier. But less than a year later, she's back with her tail between her legs, embarrassed and bitter, working as a ski instructor.
And then there's Alex Cunningham. A guy most girls would dream of working with. Arrogant and gorgeous with a sinful smile to match. Determined to make Delaney's life miserable, he seems to turn up everywhere she is and her patience for him is wearing thin.
However, fate has other plans and when tragedy strikes, they're forced together in a way they never expected.
Perma-freebies!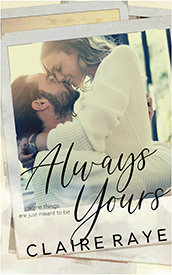 Ellen Somerville and Will McIntyre met by accident and under unusual circumstances. Getting sprayed by a skunk in a parking lot wouldn't normally be the greatest way to start a relationship, but somehow it was the catalyst to what was always meant to be.
While Ellen's sister is at home trying to navigate the perils of first love, Ellen and Will are building an intense bond that will span decades.
But when years later her sister's love life fails to materialize, Ellen knows it's time to step up and take matters into her own hands…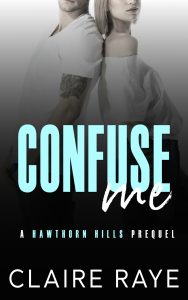 Confuse Me is a prequel to the Hawthorn Hills Duet series.
This short story takes you back to Providence and follows Reid, Sienna and Caleb as they plan their escape!
The events of Confuse Me take place before Complicate Me: Reid & Sienna book one.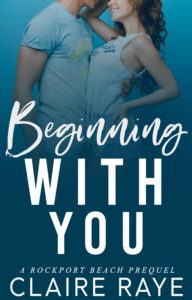 Take a trip down memory lane to see how it all began with Rockport Beach's favorite couple, Beck & Kelsey!
This is a short, sweet and oh-so-steamy story about Beck & Kelsey's first meeting, a very special moment they shared together and where they thought life would take them.
As with the other books in the Rockport Beach series, this one is hot, hot, hot and features graphic sex scenes and language. 18+ all the way!