"All's fair in love and wine…"
Always Yours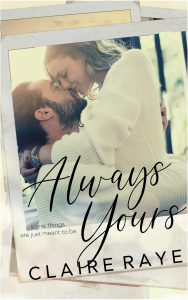 Ellen Somerville and Will McIntyre met by accident and under unusual circumstances. Getting sprayed by a skunk in a parking lot wouldn't normally be the greatest way to start a relationship, but somehow it was the catalyst to what was always meant to be.
While Ellen's sister is at home trying to navigate the perils of first love, Ellen and Will are building an intense bond that will span decades.
But when years later her sister's love life fails to materialize, Ellen knows it's time to step up and take matters into her own hands…
Finally Yours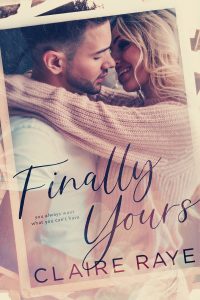 What do Tim Tams and Jack Wilson have in common? Other than both being Australian…nothing! One is an amazingly delicious chocolate-covered cookie, and the other is a total nightmare.
At least that's how Lauren Somerville feels when Jack and the cookies walk back into her life fourteen years later.
As much as Lauren isn't thrilled to see him, Jack is ready to prove that Tim Tams aren't the only good thing to come from the Land Down Under.
He may have been an arrogant kid when they met, but time has been good to him, because now he has the looks to back it up. But Lauren has the upper hand. As the owner of the world famous Somerville Winery & Vineyard, he works for her now. And you know what they say about sour grapes…
Maybe Yours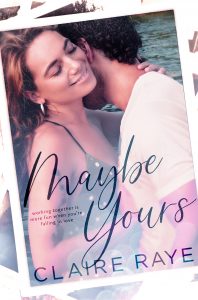 What do a dating app and co-workers have in common? Other than being a terrible idea…nothing! Internet dating is not for the faint of heart and neither is finding out you're accidently dating your co-worker.
At least that's what Tommy Andrews discovers when he realizes the woman he's been talking dirty to online is none other than Penny Cartwright, his much younger co-worker who runs the tasting room at Somerville Winery and Vineyard.
But Penny is determined to prove that just because she's younger, it doesn't mean she doesn't know what she wants. And what she wants is Tommy.
As their chemistry sizzles, denying their attraction to each other proves more difficult than keeping it a secret from their bosses. And you know what they say about dating your co-worker…
Once Yours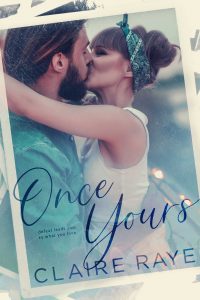 What do friends with benefits and a new job have in common? Usually nothing, unless the guy you ghosted works for your new employer.
Tessa Kramer never thought she'd run into Dylan Murphy after she shut down their occasional hook-ups. But ghosting him proves difficult when she discovers he works for her newest client, Somerville Winery and Vineyard.
Dylan can't stop thinking about the one who got away. Realizing his carefree ways are a thing of the past, Tessa has been on his mind ever since she cut him off. And he's determined to convince her he's worth a second chance.
As their attraction grows outside the bedroom, Dylan turns on the charm to win Tessa back. And you know what they say about second chances…
Totally Yours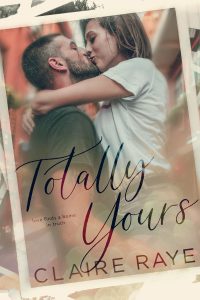 What do a former boss and a current boss have in common? Other than both being an employer…nothing! One is a narcissistic jerk on a huge ego trip and the other is a handsome, tattooed smooth talker.
At least that's how Hannah Murphy feels when she takes a job as a sous chef at the famous Somerville Winery and Vineyard. And her new boss, Leo Marsh is definitely easy on the eyes.
But Leo is determined to get to the bottom of Hannah's secret former employer. Even if the fiery beauty has her past locked up tight.
As their cooking heats up in the kitchen, so does their attraction to each other. But it's Hannah's secret that could ruin it all. And you know what they say about secrets…