"All's fair in love and wine…"
Always Yours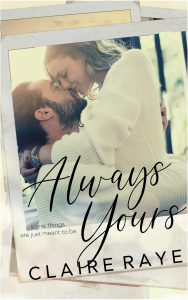 Ellen Somerville and Will McIntyre met by accident and under unusual circumstances. Getting sprayed by a skunk in a parking lot wouldn't normally be the greatest way to start a relationship, but somehow it was the catalyst to what was always meant to be. 
While Ellen's sister is at home trying to navigate the perils of first love, Ellen and Will are building an intense bond that will span decades. 
But when years later her sister's love life fails to materialize, Ellen knows it's time to step up and take matters into her own hands…
Finally Yours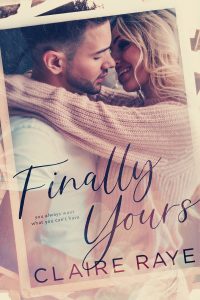 What do Tim Tams and Jack Wilson have in common? Other than both being Australian…nothing! One is an amazingly delicious chocolate-covered cookie, and the other is a total nightmare.
At least that's how Lauren Somerville feels when Jack and the cookies walk back into her life fourteen years later.
As much as Lauren isn't thrilled to see him, Jack is ready to prove that Tim Tams aren't the only good thing to come from the Land Down Under.
He may have been an arrogant kid when they met, but time has been good to him, because now he has the looks to back it up. But Lauren has the upper hand. As the owner of the world famous Somerville Winery & Vineyard, he works for her now. And you know what they say about sour grapes…