Complicate Me (Reid & Sienna #1)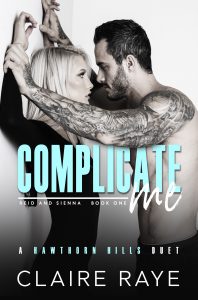 Life at its simplest is still complicated.
Reid Bowen is her brother's best friend and the biggest womanizer on campus. She has no business wanting him.
Sienna Parker is forbidden and the sweetest fruit he can never taste. But if he can't have her, no one can.
Forced together by a road trip home, it will not only test their patience, but also their resolve to stay away from each other.
Bound by their past, it's the complicated that changes their lives.
Complete Me (Reid & Sienna #2)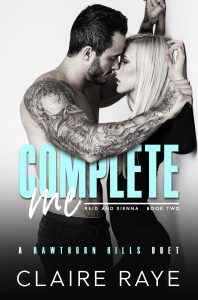 Life at its most complete is still unexpected.

Reid Bowen ruined her life and he is the one person she trusted. She had no business getting involved with him.
Sienna Parker is the only girl he's ever wanted and now he's lost her. But he will stop at nothing to win her back.
Forced together by circumstance, Sienna's heart will be tested, but it's Reid who must risk it all to protect them both.
With their future at stake, it's the unexpected that changes their lives.
Ruin Me (Caleb & Ruby #1)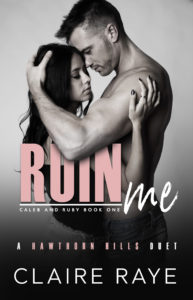 Life at its worst can be ruining.
Caleb Parker is broken and lost, and her support is everything. But she has no idea how deep his trauma runs.
Ruby Collins is his sister's best friend and his new roommate. Broken as he is, he knows he should keep his distance.
But when Ruby's professor lurks too closely, Caleb steps in. And what was meant to be a ruse, turns into so much more.
Together they can heal each other, but it's the past that nearly ruins them.
Rescue Me (Caleb & Ruby #2)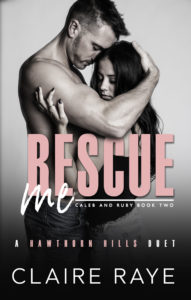 Life at its most complex can be rescuing.
Caleb Parker has fallen apart and her support has never wavered. But she knows the worst is yet to come.
Ruby Collins stood by him and he'll do anything to hang onto her. Even if it means admitting he needs help.
With the fallout from Caleb's actions affecting them both, Ruby is about to discover just how much they need each other.
With the past still looming, it could be the future that rescues them.
Tempt Me (Adam & Mila #1)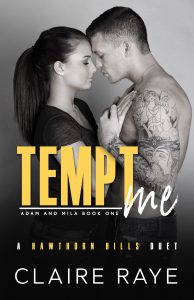 Life at its best can be tempting.
Adam Cooper is her worst nightmare, the guy across the hall with the body of a god and an Australian accent to match. She knows she should stay away.
Mila Collins is the only girl to spark his interest in a while and something about that excites him. But he knows it will only lead to trouble.
But when their flirting crosses the line, staying away from each other no longer becomes an option.
With secrets from their past hidden, it's what tempts them that could reveal it all.
Trust Me (Adam & Mila #2)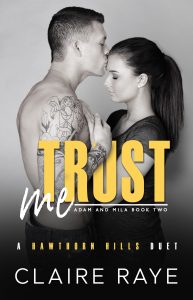 Offical blurb coming soon!